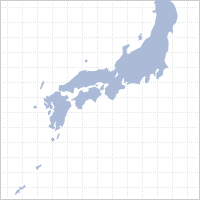 BBIX Provides Mutual Exchange Points For ISPs, Data Center Operators, Educational Institutes, Companies and Other Users.
Since IX Service (Internet Exchange Service) means mutual exchange environment in general, availability of Peering Service depends on each ISPs. For this reason, despite subscribe an IX Service, some cannot take expected outcome.
BBIX is guaranteed unconditional Peering Service by Softbank BB who provides Yahoo! BB Service. In other words, with BBIX, you can take direct traffic exchange environment between over 4,072,000 Yahoo! BB broadband users.
BBIX defaultlly support IPv4 and IPv6. You can choose IPv4 only, IPv6 only and IPv4/IPv6 dualstack connection.


With explosive growth of broadband traffic, internet traffic will extend Gigabit Ethernet more than ever. Expanding Gigabit Ethernet line will cause not only cost increase of lines and devices, but also difficulty of BGP traffic control and increase of operation cost. In addition, 10Gigabit Ethernet upgrade is rarely worth the device cost and efficiency.
Link Aggregate Service will solve those problems of ISPs. Link Aggregate Service can make stepwise and effective expand from 2Gbps up to 8Gbps, and achieve high cost efficiency by minimum BGP operation.



BBIX Tokyo
NTTDATA Otemachi Bld., 2-2-2 Otemachi, Chiyoda-ku, Tokyo
Connect Point: Broadband Tower co. ltd., Meet-Me Room(same building)
BBIX Tokyo 2
ComSpace Bld., 1-5-3 Horidome-cho, Nihonbashi Chuo-ku, Tokyo
IDC Frontier, Tokyo Nihonbashi Data Center
Connect Point: Own Data Center
BBIX Nagoya
KDDI Nagoya Bld., 1-18-33 Nishiki Naka-ku, Nagoya city, Aichi
Connect Point: Same Building
BBIX Osaka
NTTDATA Dojima Bld, 3-1-21 Dojima, Kita-ku, Osaka city, Osaka
Connect Point: NTT Data co. ltd., Meet-Me Room(same building)
BBIX Fukuoka
Meihama Denki Bld., 1-9-20 Meihamaeki Minami, Nishi-ku, Fukuoka city, Fukuoka
Connect Point: Same Building
BBIX Okinawa
5-2-1 Makinami, Urazoe city, Okinawa
First Riding Technology Inc., Data Center
Connect Point: Own Data Center