Since existing Internet Standard Protocol IPv4 address exhaustion is concerned, it is absolutely imperative to migrate to IPv6 which is dramatically expanded its number of addresses and the features. IPv6 will bring the Internet Service more growth and development.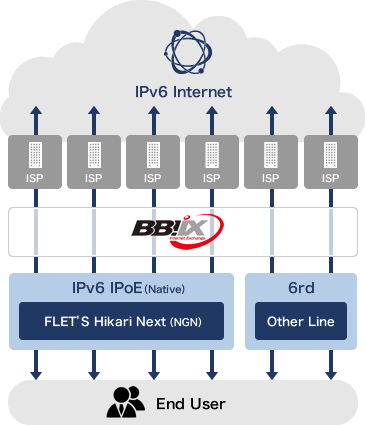 BBIX provides convenient IPv6 Internet Service over various infrastructures to support all ISP business operators promoting migration to IPv6.



BBIX provides high quality traffic management nationwide by setting IX exchanging data traffic by region.
Less delay and high quality internet communication is realized by exchanging traffic between participated companies through BBIX.